Sie sind hier:

Grunewald Hunting Lodge
Grunewald Hunting Lodge
Ein Wasserschloss "Zum Gruenen Wald"
Information regarding COVID-19
As a preventive measure to contain the Coronavirus disease (CORVID-19), the palaces as well as Peacock Island will remain temporarily closed from 13 March to 19 April 2020. No events will take place during this period.
The costs for online tickets, purchased during this period, will be refunded automatically according to the payment method used for your order. We ask you for some patience due to the high number of requests.
Jagdschloss Grunewald – das klingt nach Hörnerklang und erlegtem Wild. In den Wäldern und Seen rund um das malerische Renaissanceschloss "zum gruenen Wald" hatte die höfische Jagd seit 1542 Tradition. Kurfürst Joachim II. von Brandenburg ließ sich als begeisterter Jäger den bewehrten Stützpunkt errichten.
Friedrich I. veranlasste Anfang des 18. Jahrhunderts repräsentative barocke Erweiterungen und kleinere Hofgebäude. Vor allem aber war das Schloss durch die umfänglichen Modernisierungsarbeiten gekennzeichnet, die 1901–1909 auf Veranlassung Wilhelms II. erfolgten.
Seit 1932 wird das Schloss museal genutzt.
Fast alle preußischen Herrscher huldigten hier ihrer Jagdleidenschaft, 1828 führte der Glienicker Schlossherr Prinz Carl von Preußen die Parforcejagd wieder ein. "Durch Hundekraft" – par force de chiens – wurde das Wild bis zur Ermattung gehetzt, gestellt und von den nacheilenden Jägern abgefangen.
Die berühmten Cranach-Gemälde, die 2009/2010 in der Sonderausstellung "Cranach und die Kunst der Renaissance unter den Hohenzollern" im Schloss Charlottenburg gezeigt wurden, sind seit Oktober 2011 wieder in einer Dauerausstellung im Jagdschloss Grunewald zu bewundern.
Der zweite thematische Schwerpunkt der neuen Dauerausstellung – im Erdgeschoss des Hauses – widmet sich dem Thema "Die höfische Jagd in der Kunst".
Mit der Eröffnung der Herrschergalerie "Kurfürsten und Könige im Porträt. Bildnisse der Hohenzollern vom 16. bis 19. Jahrhundert" am 1. April 2012 im Obergeschoss wird die neukonzipierte Dauerausstellung abgeschlossen.
Im Jagdzeugmagazin ist eine Dauerausstellung zur Jagd-, Bau- und Ausgrabungs­geschichte des Jagdschlosses Grunewald zu sehen.
Address
Grunewald Hunting Lodge [Jagdschloss Grunewald]
Hüttenweg 100 (am Grunewaldsee)
14193 Berlin
How to get there
Public Transportation
Stop "Königin-Luise-Str./Clayallee (Berlin)" + ca. 1200m Fußweg
vbb-online | Timetable information »
Parking
Very limited parking (Hüttenweg / Parking Forsthaus Paulsborn).
Opening Hours
Summer Season | April to October
Valid: 01.04.2020 - 31.10.2020

| | |
| --- | --- |
| Monday | closed |
| Tuesday - Sunday: | 10:00 - 17:30 |
Winter Season | November / December
Valid: 01.11.2020 - 31.12.2020

| | |
| --- | --- |
| Monday - Friday: | closed |
| Saturday / Sunday: | 10:00 - 16:00 |
Guided tour
November / December / March: Last tour 3 p.m.
April-October: Last tour 5 p.m.
The Rulers' Portrait Gallery (Herrschergalerie) on the 2nd upper level (permanent exhibition: Kurhut und Krone [Elector's Hat and Royal Crown]) is closed for renovations.
On public holidays, weekend opening hours apply unless otherwise stated.
Admission Prices
Single Ticket
Price : 6.00 reduced : 5.00
Grunewald Family Ticket
incl. Grunewald Hunting Lodge and Hunting Depot and Armory (Jagdzeugmagazin)
Valid for one day for up to 2 adults and up to 4 children (aged 18 or younger).
Price : 12.00
Annual Pass for the Palaces
Valid for all SPSG palaces open to the public incl. special exhibitions, for one year after date of issue (except Sacrow Palace, Stern Hunting Lodge; in the Belvedere on Potsdam's Pfingstberg, ticket owners are granted the reduced rate). Including discounts in museum shops and selected restaurants. Non-transferable. On sale at all palace registers and visitor centers.
Price : 60.00 reduced : 40.00
incl. Jagdzeugmagazin (Hunting Depot)
Accessibility
wheelchair access with assistance
The Hunting Lodge is not suitable for wheelchairs; however, the courtyard and the Hunting Storehouse are accessible to wheelchair users with assistance.
For conservation reasons, it is unfortunately not possible to use prams / baby strollers in the exhibition rooms.
Luggage storage
Please note: No luggage or baggage may be left in the entrance area of the palace for security and safety reasons.
Unfortunately, there are no facilities for storing larger pieces of luggage or similar baggage on the premises of this historical site. We appreciate your understanding.
A limited number of lockers are available for smaller pieces of baggage (up to 35 x 35 x 50 cm) in Glienicke Palace.
Café und Ferienwohnung im Jagdschloss
Impressions
Exhibitions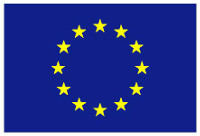 Die Sanierung des Jagdschlosses Grunewald wurde von der Europäischen Union kofinanziert (Europäischer Fonds für regionale Entwicklung)
Investition in Ihre Zukunft!