Sie sind hier:

Grunewald Hunting Lodge
Grunewald Hunting Lodge
Berlin's oldest hunting lodge
Information regarding SARS-CoV-2
This palace/historic building is open for visitors.
Plan your visit: During museums visits, all official health protection regulations apply (SARS-CoV-2 "Containment Regulations"). Please take note of on-site signs and markers as well as of instructions from staff in order to comply with the hygiene and distance regulations. The maximum number of visitors is limited. Disinfection options are available. Wearing protection over one's mouth and nose (e.g. a mask) is mandatory. Click here to see which further Palaces are open.
Grunewald Hunting Lodge – that conjures up the sound of the horn and the kill of wild game. Courtly hunting in the forests and lakes surrounding the picturesque Renaissance palace situated "in the green woods" had been a tradition since 1542. An enthusiastic hunter, Joachim II Hector, Elector of Brandenburg, had a stronghold constructed for himself. Frederick I implemented representative Baroque expansions and smaller court buildings at the beginning of the 18th century. However, the palace was primarily characterized through extensive modernization work that was carried out from 1901-09 on the initiative of William II . The palace has been used as a museum building since 1932. The famous Cranach paintings from the SPSG's collection have been on display in a permanent exhibition at Grunewald Hunting Lodge since October 2011. The second Mayn emphasis of the new permanent exhibition – on the ground floor of the building – is dedicated to the theme of "Courtly Hunting in Art." A newly opened gallery depicting the sovereigns can be viewed on the upper level: "Electors and Kings in Portraits: Portraits of the Hohenzollerns from the 16th – 19th centuries."
Treasures are hidden in Grunewald Hunting Lodge: Nearly 30 works by the painter Lucas Cranach the Elder (1472–1553) and his son transport viewers back in time to the era of Martin Luther and the Reformation in Brandenburg. They display portraits of the Brandenburg sovereigns, while pointing out the virtues of a good ruler in a series of Exemplum (example) panels from the Berlin Palace. Other works enter into the worlds of ancient and biblical figures, clearly demonstrating the Passion of Christ.
Address
Grunewald Hunting Lodge [Jagdschloss Grunewald]
Hüttenweg 100 (am Grunewaldsee)
14193 Berlin
How to get there
Public Transportation
Stop "Königin-Luise-Str./Clayallee (Berlin)" + ca. 1200m Fußweg
vbb-online | Timetable information »
Parking
Very limited parking (Hüttenweg / Parking Forsthaus Paulsborn).
Opening Hours
Open from August 1
Valid: 31.07.2020 - 30.10.2020

| | |
| --- | --- |
| Monday | closed |
| Tuesday - Sunday: | 09:00 - 16:30 |
Winter Season | November / December
Valid: 31.10.2020 - 30.12.2020

| | |
| --- | --- |
| Monday - Friday: | closed |
| Saturday / Sunday: | 09:00 - 15:00 |
On public holidays, weekend opening hours apply unless otherwise stated.
Overview of opening hours and holidays »
The Rulers' Portrait Gallery (Herrschergalerie) on the 2nd upper level (permanent exhibition: Kurhut und Krone [Elector's Hat and Royal Crown]) is closed for renovations.
Admission Prices
Single Ticket
Tickets are available exclusively at the counter in the building
Price : 6.00 reduced : 5.00
Annual Pass for the Palaces
Valid for all SPSG palaces open to the public incl. special exhibitions, for one year after date of issue (except Sacrow Palace, Stern Hunting Lodge; in the Belvedere on Potsdam's Pfingstberg, ticket owners are granted the reduced rate). Including discounts in museum shops and selected restaurants. Non-transferable. On sale at all palace registers and visitor centers.
Price : 60.00 reduced : 40.00
Accessibility
wheelchair access with assistance
The Hunting Lodge is not suitable for wheelchairs; however, the courtyard and the Hunting Storehouse are accessible to wheelchair users with assistance.
For conservation reasons, it is unfortunately not possible to use prams / baby strollers in the exhibition rooms.
Luggage storage
Please note: No luggage or baggage may be left in the entrance area of the palace for security and safety reasons.
Unfortunately, there are no facilities for storing larger pieces of luggage or similar baggage on the premises of this historical site. We appreciate your understanding.
A limited number of lockers are available for smaller pieces of baggage (up to 35 x 35 x 50 cm) in Glienicke Palace.
Café und Ferienwohnung im Jagdschloss
Impressions
Exhibitions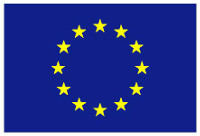 Die Sanierung des Jagdschlosses Grunewald wurde von der Europäischen Union kofinanziert (Europäischer Fonds für regionale Entwicklung)
Investition in Ihre Zukunft!