Sie sind hier:

Group Offers Grunewald Hunting Lodge
Group Offers Grunewald Hunting Lodge
To the info page of the venue
Currently not available for groups.
Grunewald Hunting Lodge – that conjures up the sound of the horn and the kill of wild game. Courtly hunting in the forests and lakes surrounding the picturesque Renaissance palace situated "in the green woods" had been a tradition since 1542. An enthusiastic hunter, Joachim II Hector, Elector of Brandenburg, had a stronghold constructed for himself. Frederick I implemented representative Baroque expansions and smaller court buildings at the beginning of the 18th century. However, the palace was primarily characterized through extensive modernization work that was carried out from 1901-09 on the initiative of William II . The palace has been used as a museum building since 1932. The famous Cranach paintings from the SPSG's collection have been on display in a permanent exhibition at Grunewald Hunting Lodge since October 2011. The second Mayn emphasis of the new permanent exhibition – on the ground floor of the building – is dedicated to the theme of "Courtly Hunting in Art." A newly opened gallery depicting the sovereigns can be viewed on the upper level: "Electors and Kings in Portraits: Portraits of the Hohenzollerns from the 16th – 19th centuries."
Treasures are hidden in Grunewald Hunting Lodge: Nearly 30 works by the painter Lucas Cranach the Elder (1472–1553) and his son transport viewers back in time to the era of Martin Luther and the Reformation in Brandenburg. They display portraits of the Brandenburg sovereigns, while pointing out the virtues of a good ruler in a series of Exemplum (example) panels from the Berlin Palace. Other works enter into the worlds of ancient and biblical figures, clearly demonstrating the Passion of Christ.
We offer the following group tour:
Grunewald Hunting Lodge with guided tour
Address
Grunewald Hunting Lodge [Jagdschloss Grunewald]
Hüttenweg 100 (am Grunewaldsee)
14193 Berlin
Getting here and parking
Public Transportation
Stop "Königin-Luise-Str./Clayallee (Berlin)" + ca. 1200m Fußweg
vbb-online | Timetable information »
Parking
Very limited parking (Hüttenweg / Parking Forsthaus Paulsborn).
Opening Hours for Groups
Tuesday-Sunday 10am-5:30pm (Jul-Oct)
Saturday/Sunday and Holidays 10am-4pm (Nov-Dec)
Accessibility
conditionally barrier-free
The Hunting Lodge is not suitable for wheelchairs; however, the courtyard and the Hunting Storehouse are accessible to wheelchair users with assistance.
For conservation reasons, it is unfortunately not possible to use prams / baby strollers in the exhibition rooms.
Guided Tours and Prices (Adults)
Group tour
Grunewald Hunting Lodge with guided tour
Availability
July - December 2022
Duration
60 min
Flat rate for groups

120 €
Guided tour available in German/English

Group size
maximum 20
Guided Tours and Prices (School groups/students)
Group tour
Grunewald Hunting Lodge with guided tour
Availability
July - December 2022
Duration
60 min
Flat rate for groups

84 €
Guided tour available in German/English

Group size
maximum 20
Luggage storage
Please note: No luggage or baggage may be left in the entrance area of the palace for security and safety reasons.
Unfortunately, there are no facilities for storing larger pieces of luggage or similar baggage on the premises of this historical site. We appreciate your understanding.
Overview group flat rates
Booking Policies
We offer a flat rate for groups limited to a maximum number of participants. The group rate always includes fees for group admission to the individual palaces, as well as a personal tour guide or audio guides.
If the number of participants exceeds the maximum size allowed, the group will be divided. Each group is allotted an admission time. The group flat rate is calculated per tour group. At some palaces, we offer a surplus fee up to a specific number of participants for the second guided tour. The surplus fee flat rate cannot be booked as an individual service.
There is no minimum number of participants required for a group tour.
Guided tours can be booked in a variety of languages. The bookings of a respective language are carried out subject to availability of tour guides and cannot be guaranteed.
We offer a 10 % discount from the group price for the groups accompanied by a guide licensed by the SPSG. The discount does not apply to group bookings / group tours with audio guide.
Special arrangements for groups outside the scheduled opening hours are possible on request. In addition to the group fee for a guided tour, extra charges apply for a special opening.
All information provided is subject to availability of offers and changes. Prices for groups are only valid in connection with the Stiftung Preußische Schlösser und Gärten Berlin-Brandenburg's (SPSG's) General Terms and Conditions for groups.
All prices quoted are exempt from VAT/sales tax according to German law (§ 4 Nr. 20a UstG).
Important note for school and youth groups:
The reduced flat rate for groups/school classes is valid for school groups (aged 27 or younger), including vocational schools and universities. When booking a reservation, the purchaser is obliged to indicate in writing that the group in question is a school or youth group. Furthermore, the purchaser must state in writing that the age restriction is adhered to, as noted above. School and youth groups, including the teacher and other accompanying persons, must also abide by the maximum number of participants allowed on each tour. If the group number exceeds the limit, the class will be divided into two groups.
General Terms and Conditions for Group Tourism
The General Terms and Conditions for Group Tourism of the Stiftung Preußische Schlösser und Gärten Berlin-Brandenburg apply.
Plan your visit
No separate cashier for groups, museum shop with a selected offer and restrooms are available in the Hunting Logde Grunewald.
We recommend wearing a mask throughout your visit.
Impressions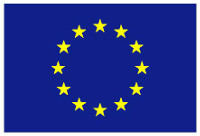 Die Sanierung des Jagdschlosses Grunewald wurde von der Europäischen Union kofinanziert (Europäischer Fonds für regionale Entwicklung)
Investition in Ihre Zukunft!