Sie sind hier:

Charlottenburg Palace – Old Palace
Charlottenburg Palace – Old Palace
Prussia's Magnificence in a Single Ensemble
Information regarding SARS-CoV-2
This palace/historic building is open for visitors.
Plan your visit: During museums visits, all official health protection regulations apply (SARS-CoV-2 "Containment Regulations"). Please take note of on-site signs and markers as well as of instructions from staff in order to comply with the hygiene and distance regulations. The maximum number of visitors is limited. Disinfection options are available. Wearing protection over one's mouth and nose (e.g. a mask) is mandatory. In case of being exempted from the compulsory use of a mouth and nose cover, you are required to wear a visor.
Click here to see which further Palaces are open.
Charlottenburg Palace is – with the Old Palace and the New Wing – the largest and most significant palace complex in Berlin stemming from the former Brandenburg electors, Prussian kings and German emperors. It was among the favorite retreats of seven generations of Hohenzollern rulers, who repeatedly redesigned individual rooms with luxurious interior décor while also having sections of the gardens transformed into royal grandeur.
Today, the shifting tastes of the palace's many residents and the changing requirements for ceremonial and private use can be traced from the Baroque period to the early 20th century. Following severe damage in World War II, the palace was largely rebuilt and refurnished. The former summer residence is now one of the most important attractions in the German capital.
The palace offers interiors and halls whose arrangements are faithful to the originals, impressive suites and exceptional art collections of outstanding masterpieces. The Porcelain Cabinet, the Palace Chapel ans the bedchamber of Frederick I are among the highlights of the magnificent Baroque parade apartments in the Old Palace that had been built in 1700 with its crowning towers. This construction of the central structure of the large palace complex was commissioned by the clever and art-loving Queen Sophia Charlotte and her husband Frederick I.
A compact guide to the palace gardens and their buildings may be ordered here.
Address
Charlottenburg Palace – Old Palace [Altes Schloss]
Spandauer Damm 10-22
14059 Berlin
Opening Hours
Summer Season | April to October
Valid: 01.04.2020 - 31.10.2020

| | |
| --- | --- |
| Monday | closed |
| Tuesday - Sunday: | 10:00 - 17:30 |
Last admission: 30 minutes before closing.
On public holidays, weekend opening hours apply unless otherwise stated.
Admission Prices
Single Ticket Old Palace
Both guided tours and audio guides are available.
Price : 12.00 reduced : 8.00
Single Ticket New Wing
Tickets are available exclusively at the counter in the building
Audio guides are available
Price : 12.00 reduced : 8.00
charlottenburg+ Ticket
Valid for a single visit to all the SPSG museum institutions in the Charlottenburg Palace Gardens on one day. (Not valid for special exhibitions; some exceptions apply.)
On sale at all participating palace registers, at the visitor centers and online. When purchasing online tickets a fixed admission time for Charlottenburg Palace will be booked as well.
Price : 17.00 reduced : 13.00
charlottenburg+ Family Ticket
Valid for a single visit to all the SPSG museum institutions in the Charlottenburg Palace Gardens ** on one day. Not valid for special exhibitions; some exceptions apply.
Valid for up to 2 adults and up to 4 children belonging to the same family aged 18 or younger.
On sale at participating palace registers and at the visitor centers.
Price : 25.00
Equipment
Audio Guide German
Audio Guide English
Audio Guide French
Audio Guide Italian
Audio Guide Spanish
Audio Guide Polish
Audio Guide Russian
Audio Guide Japanese
Audio Guide Chinese
Luggage storage
Please note: No luggage or baggage may be left in the entrance area of the palace for security and safety reasons.
You can leave smaller baggage items at the coat check free of charge.
Impressions
360 degree panorama
Charlottenburg Palace, porcelain cabinet in the Old Palace
© Reinhardt & Sommer
Exhibitions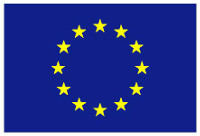 Der Umbau der Sicherheits- und Serviceeinrichtung im Schloss Charlottenburg wurde von der Europäischen Union kofinanziert (Europäischer Fonds für regionale Entwicklung)
Investition in Ihre Zukunft!