Sie sind hier:

Traces of Time from 350 Years of History
Traces of Time from 350 Years of History
A Palace across the Centuries
Schönhausen Palace occupies a unique position in Berlin's historic landscape. The palace is one of the city's few historical monuments that, although constantly modified, was not irreparably damaged. Until quite recently it was an important scene of German history and politics.
The exhibition shows the palace's diverse uses and offers a richly contrasted tour through the last three centuries of German history. Historical traces have been abundantly preserved in the building, in layers and adjacent to one another. Disparities, breaks and flaws have been deliberately integrated into the exhibition concept. This is also true of the park, which was restored to its 1950s design as an important contribution to the history of gardens.
Time-Lapse History
The Prussian-Dutch countess Sophie Dorothea zu Dohna had the first palace erected here in the 1660s. Following its complete renewal around 1690 for the elector Frederick III, Schönhausen was primarily affected by Queen Elisabeth Christine, who used the palace as a summer residence for more than fifty years (1740–1797).
After a long slumber and sporadic use, Schönhausen was caught in the focus of the Cold War in the early days of the German Democratic Republic and later again played an important historical role at the time of the Peaceful Revolution as the scene of negotiations for the "Two Plus Four Talks" on German Reunification.
Residence of the Queen
On the ground floor the exhibition recalls the residence of Elisabeth Christine, the wife of Frederick the Great. During restoration work the original 18th century interior decoration came to light in numerous places under the 20th century wall coverings and layers of paint. In addition, with the aid of palace inventory books in SPSG depots and detective work it was possible to identify furniture, paintings, and even wallpaper from the queen's era that had still been used at Schönhausen Palace into the early 20th century. Now, after extensive restoration, these items are continually being returned to the original setting, where in several rooms they offer an authentic impression of how the queen resided at her summer palace. In other rooms, works of art formerly belonging to the queen bring her character and interests to light. The objects stem from Elisabeth Christine's destroyed apartment in the Berlin Palace or from rooms at Schönhausen that no longer exist in their original form. This is the first time that Elisabeth Christine's life has been made the focus of an exhibition.
The German Democratic Republic's (GDR) Representative Residence
The palace's recent history is presented in the northern section on the second floor. From 1949 to 1960, Schönhausen was the official residence of the first GDR head of state, after which it was converted into the country's official state guest house. Today Schönhausen is the one of the last places where visitors can authentically experience the self-image projected by the Socialist Unity Party (SED) dictatorship.
The first phase is represented by Wilhelm Pieck's office. Its furniture, designed for Schönhausen in 1950, had been preserved in the Museum für Deutsche Geschichte / Deutsches Historisches Museum. The guest apartment, with its dressing room and men's and women's bedrooms and baths, is largely preserved from the period of the state guest house.
Permanent exhibition
Address
Schönhausen House
Tschaikowskistraße 1
13156 Berlin
How to get there
Public Transportation
Stop "Tschaikowskistr. (Berlin)"
vbb-online | Timetable information »
Parking
Very limited parking.
Tour buses
We recommend that buses arrive via Ossietzkystraße. This is a bicycle street and has an access for residents, which in this case can also be used to get to Schönhausen House.
Opening Hours
Summer Season | April to October
Valid: 01.04.2023 - 31.10.2023

| | |
| --- | --- |
| Monday | closed |
| Tuesday - Sunday: | 10:00 - 17:30 |
Winter Season | November to March
Valid: 01.11.2023 - 31.03.2024

| | |
| --- | --- |
| Monday - Friday: | closed |
| Saturday / Sunday: | 10:00 - 16:00 |
| | |
| --- | --- |
| Christmas Eve (24.12.2023) | closed |
| | |
| --- | --- |
| Christmas Day (25.12.2023) | closed |
| | |
| --- | --- |
| Christmas Holiday (26.12.2023) | 10:00 - 16:00 |
| | |
| --- | --- |
| New Year's Eve (31.12.2023) | closed |
| | |
| --- | --- |
| New Year's Day (01.01.2024) | 11:00 - 16:00 |
Last admission: 30 minutes before closing.
Summer season: Can be viewed with a guided tour from Monday to Friday.
Winter season: Can be viewed with a guided tour.
For organisational reasons, there may be waiting times. We ask for your understanding.
On public holidays, weekend opening hours apply unless otherwise stated.
Admission Prices
Single Ticket
Price : 8.00 reduced : 6.00
Schönhausen Family Ticket
Valid for one day for up to 2 adults and up to 4 children (aged 18 or younger).
Price : 15.00
Free admission
for annual ticket holders
Further information (in German)
Price : 0.00
Equipment
Audio Guide German
Audio Guide English
Deutsche Gebärdensprache
Leichte Sprache (Audio)
Audio Guide German for children (age 11-14)
Audio Guide English for children (age 7-11)
Contact
SPSG | Visitor Information
Visitor Centre Historic Windmill in Sanssouci Park
An der Orangerie 1
14469 Potsdam
Closed Mondays
Visitor Centre New Palace in Sanssouci Park
Am Neuen Palais 3
14469 Potsdam
Closed Tuedays
info@spsg.de
Phone:
+49 (0) 331.96 94-200
Impressions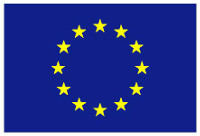 Die Sanierung von Schloss und Garten Schönhausen wurde von der Europäischen Union kofinanziert.
Europäischer Fonds für Regionale Entwicklung
Investition in Ihre Zukunft!