Sie sind hier:

Cranach in Grunewald
Cranach in Grunewald
Masterpieces by Lucas Cranach the Elder, the Younger, and Their Workshop
Information regarding SARS-CoV-2
As a preventive measure to contain SARS-CoV-2 infections, some Palaces in Potsdam, Berlin and Brandenburg must remain closed until further notice, unfortunately, this Palace too. The hours and service information on this page is currently not up to date.
Click here to see which Palaces are open.
Tickets purchased online for visits through 14 June 2020 will be fully refunded automatically using your original payment method. Thank you in advance for your patience as we process a high number of refund requests.
Grunewald Hunting Lodge's collection of Cranach paintings comprises nearly thirty works by Lucas Cranach the Elder, Lucas Cranach the Younger, and their workshop, including outstanding masterpieces conveying a striking impression of the rulers and artistic activity at the Berlin royal court in the 16th century.
Joachim II (1505–1571) was a formative figure for the development of the Renaissance in Berlin. The royal patron of Grunewald Hunting Lodge is depicted in portraits by both Cranachs at different stages of life – as electoral prince (c.1520) and as elector (c. 1570). His extensive commissions to Lucas Cranach the Elder and his workshop include panels of the Passion of Christ for the Berlin Stiftskirche (Collegiate Church) as well as a series illustrating virtues appropriate to a sovereign (Exemplum, or "example" panels) created specifically for the Berlin Palace.
The surviving panels reflect the Hohenzollerns' increasing demand for prestige and also depict a period of great transformation in religion and denomination. Although Joachim II's father belonged to the rulers known as the "Old Believers," he followed a moderate religious policy oriented toward the Reformation based on Martin Luther's teachings. New interpretations in the guise of traditional pictorial subjects can also be discovered in works by the Cranach family.
The outstanding Cranach paintings are supplemented by the SPSG's collection of Early Netherlandish and German paintings from the 15th and 16th centuries. Grunewald Hunting Lodge, built as the lakeside palace "Zum Gruenen Wald" (to the green forest) in 1542, provides a historically appropriate setting for the collection.
Permanent exhibition
How to get there
Public Transportation
Stop "Königin-Luise-Str./Clayallee (Berlin)" + ca. 1200m Fußweg
vbb-online | Timetable information »
Parking
Very limited parking (Hüttenweg / Parking Forsthaus Paulsborn).
Opening Hours
Summer Season | April to October
Valid: 01.04.2020 - 31.10.2020

| | |
| --- | --- |
| Monday | closed |
| Tuesday - Sunday: | 10:00 - 17:30 |
Winter Season | November / December
Valid: 01.11.2020 - 31.12.2020

| | |
| --- | --- |
| Monday - Friday: | closed |
| Saturday / Sunday: | 10:00 - 16:00 |
Guided tour
November / December / March: Last tour 3 p.m.
April-Ocotber: Last tour 4.30 p.m.
On public holidays, weekend opening hours apply unless otherwise stated.
Admission Prices
6 EUR / reduced rate 5 EUR
Grunewald Hunting Lodge / Hunting Depot and Armory (Jagdzeugmagazin) Combined Ticket
Contact
SPSG | Visitor's Information
Visitor's Center at the Historic Windmill in Sanssouci Park
An der Orangerie 1
14469 Potsdam
(Closed Mondays)
Visitor's Center at the New Palace in Sanssouci Park
Am Neuen Palais 3
14469 Potsdam
(Closed Tuedays)
info@spsg.de
Phone:
+49 (0) 331.96 94-200
Video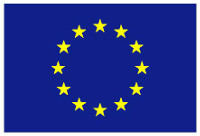 Die Sanierung des Jagdschlosses Grunewald wurde von der Europäischen Union kofinanziert (Europäischer Fonds für regionale Entwicklung)
Investition in Ihre Zukunft!