Sie sind hier:

Schönhausen Estate
Schönhausen Estate
Berlin's Most Interesting Modern Garden
The garden at Schönhausen Palace is one of the most interesting park grounds in Berlin, because it exhibits about 300 years of garden history, starting with Baroque and landscape gardens to the exquisite garden design of the 1950s.
The palace garden had its heyday between 1740 and 1797, when Queen Elisabeth Christine, the wife of Frederick the Great, spent each summer at Schönhausen House. The extent of her former residence can still be perceived. A palace estate extending to the west also originally belonged to the palace garden. It is now known as Volkspark Schönholzer Heide.
Elisabeth's garden underwent a number of changes in subsequent decades. Following 19th century landscaping designs by Peter Joseph Lenné, the garden was divided at the end of World War II in 1945. The considerably smaller section enclosed by a wall served as the official residence of Wilhelm Pieck, the first president of the German Democratic Republic. It would become a high quality garden representative of the modern age.
The landscape gardener Reinhold Lingner was commissioned to design a prestigious garden located inside the wall intended for receptions and social gatherings. The result was a "Society Terrace" (a media location put to great effect by the president) as well as a teahouse, fountain and small garden spaces for private conversations. Extensive floral displays with changing spring and summer plantings, as well as summer plantings in large flower pots made by the GDR artist Hedwig Bollhagen demonstrate a desire for lush greenery and flower arrangements during this period.
Today, visitors can explore various epochs at Schönhausen House and Estate. For instance, Liv Falkenberg's flowerbeds as well as the garden furniture she designed in 1950s can be admired once again. The fountain is reminiscent of Baroque fountains in its placement and function; however, the colorful illumination, six meter-high jet and flat-edged basin containing the pool were considered the height of modernity at the time. Garden ceramics by Hedwig Bollhagen have been returned to the palace garden, and the water lily basin is currently being repaired.
In addition to being used as a museum, various special tours, lectures and concerts take place at the palace year-round.
The gardens at Schönhausen are important examples of garden design. Please help us to maintain the park as a place of culture and recreation.
Address
Schönhausen Palace Garden
Tschaikowskistraße 1
13156 Berlin
Opening Hours
Summer: daily, 5 a.m. to 8.30 p.m.
(Opening and closing the gates)
Valid: 01.04.2023 - 31.10.2023

| | |
| --- | --- |
| Monday - Sunday: | 05:00 - 20:30 |
Winter daily, 5 a.m. to 7 p.m.
(Opening and closing the gates)
Valid: 01.11.2023 - 31.03.2024

| | |
| --- | --- |
| Monday - Sunday: | 05:00 - 19:00 |
Admission Prices
Free entrance
Price : 0.00
Dining
In the surroundings you will find the following dining options:
Café Sommerlust
in the Schönhausen Estate
Attention: Branches at risk of falling!
Due to extreme drought these days, trees have been severely damaged. Branches are at risk of falling. Please stay on the visitor paths and avoid to take a rest under old trees, even when it rains!
Impressions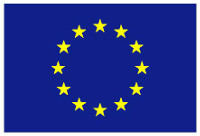 Die Sanierung von Schloss und Garten Schönhausen wurde von der Europäischen Union kofinanziert.
Europäischer Fonds für Regionale Entwicklung
Investition in Ihre Zukunft!